Many people live lives trapped someplace between crisis and survival. It is hard to break out of circumstances that seem to control us. But I know many who have overcome impossible obstacles and are living the life they have always imagined.
Five years ago I was in a stressful job and did not feel fulfilled. It took courage and hard work, but today I am building my dream. I am taking daily action to move in a positive direction. If I can do it, so can you!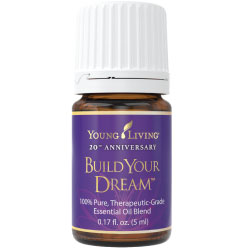 One essential oil that I really enjoy is "Build Your Dream" from Young Living. This amazing blend contains oils from all over the world and commemorates 20 years of growth, unsurpassed quality and excellence as the leading producer of essential oils in the world.
What is your dream? How can I help you build your dream? Let's talk….
~~
To learn more, please visit my website and contact me.
These statements have not been evaluated by the FDA. Information, products and/or techniques mentioned is provided for educational purposes and not intended to diagnose, treat, cure or prevent any disease. Consult with the health authorities of your choice. The decision to use, or not to use, any of this information is the sole responsibility of the reader. Don't expect the same results unless you are using Young Living Therapeutic grade essential oils and supplements. The author assumes no responsibility to or liability for any loss, damage or injury resulting from the use or misuse of any information provided here.